Welcome to Landscape Warehouse!
Your One-Stop Landscape Supply Centers and Nurseries
Looking for Name Brand Landscape Supplies at Reasonable Prices?
Look No Further!!! We Can Meet All Your Landscape Supply Needs.
Plus we now have our own Nurseries to meet all your plant and tree needs as well!
Now with Six Convenient Locations to Serve You in California's Greater San Gabriel Valley! Each of our locations is staffed with friendly, knowledgeable, and BILINGUAL (English/Spanish) staff.
CLICK HERE TO REQUEST A QUOTE
Our full line of landscape products includes:
• Sprinkler supplies, irrigation controllers, drainage materials, drip irrigation
• Landscape lighting, lawn edging, fountain pumps, sod, fertilizers, and more!
The services we provide include:
• Controller repair, irrigation layout and design seminars
• Ability to help develop and fill a materials list as per plans
• No order too large or too small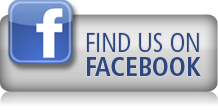 Our well stocked nurseries offer:
• A large variety of trees, hedges, shrubs, palms, flowers and ground cover
• Water-wise plants including California natives and succulents
• High quality, broad selection, from 1-gallon plants to large box trees
• Outstanding service from knowledgeable, bilingual staff members
• The plant material that landscapers, contractors and designers are looking for
Great Prices! Outstanding Service! Free On-site Delivery!
Call for a free price quote, or stop by one of our convenient locations TODAY!
Six Convenient Locations to Serve You:
• Pasadena Home Office: 1673 E. Walnut Street, Pasadena, CA 91106
M-F: 6:30am-5:00pm
SAT: 6:30am-3:00pm
(626) 792-3319
• Altadena Branch: 757 W. Woodbury Road, Altadena, CA 91001
M-F: 6:30am-5:00pm
SAT: 6:30am-3:00pm
(626) 398-1799
• Azusa Branch: 927 W. Foothill Blvd., Azusa, CA 91702
M-SAT: 6:30am-4:30pm
SAT: 6:30am-3:00pm
(626) 633-1050
• Covina Branch: 545 N. Second Ave., Covina, CA 91723
M-F: 7:00am-4:30pm
SAT: 7:00am-3:00pm
(626) 967-4180
Nurseries:
• 2800 Royal Oaks Dr., Duarte, CA 91010
Mon-F: 7:00am-4:00pm
SAT: 7:00am-3:00pm
(626) 722-7351
• 3130 Brandon St, Pasadena, CA 91107
Mon-F: 7:00am-4:00pm
SAT: 7:00am-3:00pm
(626) 722-7351
• Closed Sunday.
Open to the public!